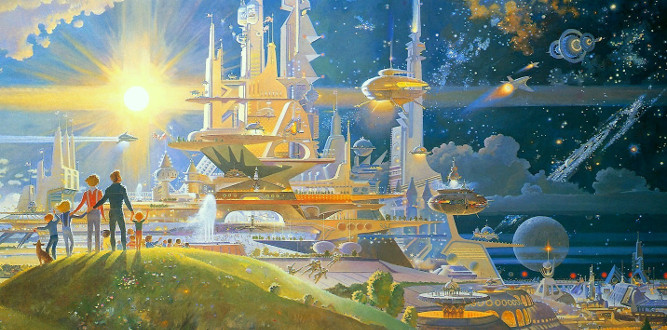 Hello all,
Here is some news from Gentoo maintainers:
KDE Workspaces 4.11 has reached end of life and is no longer supported by upstream. It is therefore recommended for all users to upgrade to KDE Plasma 5.
A detailed upgrade guide is available [1], but in most cases it is enough to switch to the new desktop/plasma profile, update @world, and emerge kde-plasma/plasma-meta:
eselect profile list
eselect profile set <target>
emerge --ask --changed-use --newrepo --deep world
emerge --ask --verbose kde-plasma/plasma-meta
If you normally use KDM to launch Plasma, note that it is no longer supported. Upstream recommends x11-misc/sddm instead which is pulled in by plasma-meta by default. OpenRC users should edit /etc/conf.d/xdm and update DISPLAYMANAGER. Systemd users should run: systemctl reenable sddm.service
Due to an an evolution of KDE upstream's release process [2], the traditional monolithic KDE 4 release is now split into three distinct components. This means that KDE Applications are now separate from the Plasma desktop and older KDE 4-based applications will continue to function as normal inside Plasma 5.
KDE Workspaces 4.11 will remain in the tree for a reasonable time, but be warned that it is unmaintained and may cause conflicts with newer versions of KDE Applications.
[1] https://wiki.gentoo.org/wiki/KDE/Plasma_5_upgrade
[2] https://dot.kde.org/2013/09/04/kde-release-structure-evolves
What does it imply? For instance, the Konversation IRC client, that was still included in our latest CLD release, is not in Portage any more. As we do not consider supporting obsolete software as an option, migration to KDE 5 will be provided for soon. Neither was it a surprise to any of the Calculate team: some time back, we created the CLSK profile to ease this shift, so that all users could update normally. As to CLD, it will most certainly be merged with CLSK.
As for now, KDE 5 seems better than the first version of CLSK and way more stable than KDE 4. When build with Qt5, the QupZilla web browser proved three times faster at launch time, compared to the Qt4 built. In short, we are expecting good things on Calculate!
Better still, supporting binary packages will be easier with KDE 5. KDE 5 does not require a specific "kde" USE flag like the previous versions did, so we will not have to build our packages within the so-called CLD+ branch any more. Two build branches will remain therefore, CLDX+ and CDS+, used respectively for desktop and server editions.