Some might have thought that Calculate Linux was being developed for corporate purposes only. Well, it can actually do more than that: here is Calculate Container Games, a new Calculate flavor.
Porting of Steam, an online service for digital distribution of computer games to Linux made many happy. The lack of support for latest games is indeed one of the reasons why Linux is not widely used, but Steam offers rather an interesting solution for playing modern games - demanding on resources - on your PC or TV set without having to invest in an expensive cooling system. To do this, you only need to run Steam on a powerful host and play on a device you like via Steam Link. This means that you can play on any TV set, phone, notebook, tablet, etc., let it be at home or not, using the power of only one computer. It's even better if that computer does not shut down and is used for any other purposes.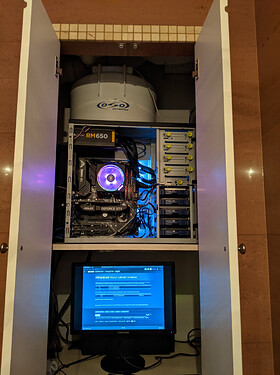 We'd been running our LXC-based workstations for two years now, why not combining Steam with Calculate Scratch Server? A recent poll showed that 50% of Calculate users had a home server. You might be interested too! In this case, you only need to upgrade its video card, probably add some RAM and use a more powerful CPU. With a good bandwidth (10-15 Mbit are OK), you will be able to play anywhere.
We tested Calculate Container Games on a variety of graphics hardware. Steam provides video with resolutions that are not supported by the monitor connected to the server, and you can even run Steam with no monitor at all.
Here are the main advantages of this solution, if you want my opinion:
Less idle time for server hardware.
Using a server Steam on a notebook is an enjoyable experience, as it does not lag nor get hot and saves battery life.
You can use a device (a notebook, for instance) for gaming and another one (a TV set?) to follow a game.
You can play your favorite Steam games anywhere, even on your old phone in the street (just set up a VPN server).
You will always have enough disk space for bulky games.
To learn more about Calculate Container Games, check the installation manual.