Celebrating our 15th anniversary! The eighth Calculate Summer Camp 2022 will be held in Leningrad region on July 29-31.
All Calculate Linux users as well as their families are invited.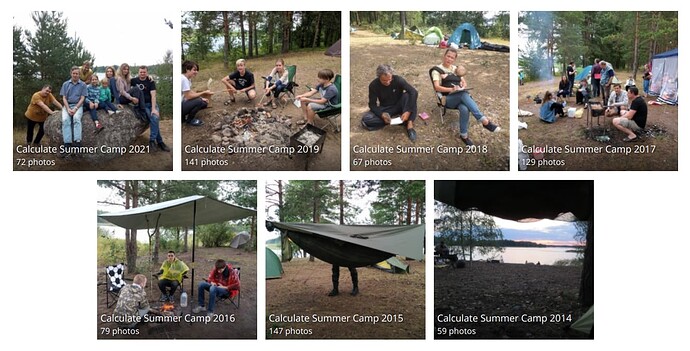 Baryshevo is a stunningly beautiful village on the Vuoksa river, where one can park their car and then rent a boat to get to the island.
Transports
Our Calculate Bus can pick you up on Friday, July 29th at 1:00 p.m. near the Veterans Avenue metro station. We shall meet at 19, building 1, Dachny avenue. On Sunday, July 31th at 2:00 p.m. the bus will make the return trip from Baryshevo.

If you are driving, navigate to 60°41′46.88″N (60.696355), l29°35′32.83″E (29.592453).
What to Bring
We expect you to bring a tent, your sleeping bag, some food and water. Why not a fishing rod, a charcoal grill, matches, mosquito repellent… We shall be camping all along! Strong alcohol should be left at home.
Contacts
Please let us know if you are attending.
And, of course, subscribe to Calculate Summer Camp news: @csc@calculate.social
If you have no Fediverse account yet, you can create one at calculate.social via your web profile www.calculate-linux.org.
Phone: +7 921 945-88-00 (Alexander), Telegram @lautre, Fediverse @lautre@calculate.social